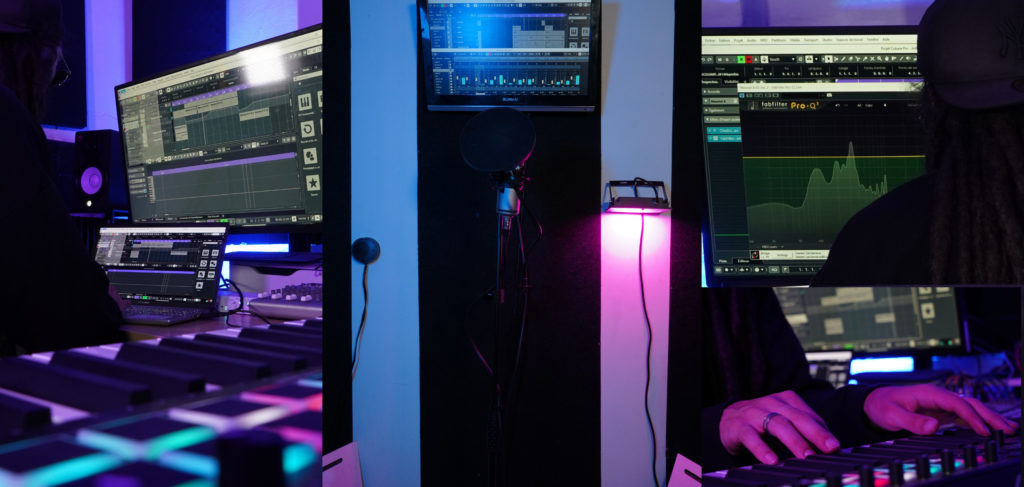 Custom composition

We propose you to realize an original music (Instrumental / Beat) according to your request, tastes and needs (Style, atmosphere, structure, arrangements …) for all artistic project.

Arrangement

If you already have a musical project, we offer you the best possible arrangements to enrich it, restructure it, harmonize it.

Mixing and mastering

In collaboration with various sound engineers and specialized French studios, we propose you to mix and master all your projects.
---
Beatstore
We offer a wide selection of unreleased beats and riddims, in musical genres ranging from Reggae to hip-hop, Afro, Pop, Dancehall, R & B, Soul, Trap …, compositions 100% original! All instrumental / beats on this site are free of third party samples. They are certified to be the original works of T-JAH. The instrumental are available for download in 2 formats: MP3 or WAV + separate tracks.